Services
What can Superior Elevator Services do for you?
Full Service
Repair
QEI Repair
Modernizations
State Inspections
*References upon request
We install various elevators and lifts:
Traction Elevators
Hydraulic Elevators
Rack and pinion industrial or recreational lifts
Rack and pinion interior lifts for residential customers
Wheelchair lifts/stair glides for residential customers
Modernizations of all types
Conventional elevators for any application
We also can update your elevator in any situation.
Specifications for Modernizations:

SES's consultants are available to evaluate various building plans for new constructions to determine the type and style of elevators that will accommodate your needs.

This evaluation allows us to save you the owner or architect a substantial amount of costs and install the appropriate equipment for your application.

For modernization of older equipment, we can provide many options to consider with our performance based specifications when updating your elevators.

Due Diligence:

SES professionals can survey existing elevator equipment. This survey will provide you the potential liabilities and costs associated with the purchase of a building.

From the survey, or due diligence, we can establish a one, three, or five year cost projection allowing you to factor in capitial expenditures and use it as leverage at the time of purchase.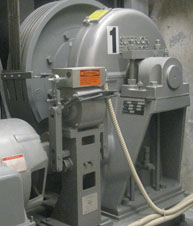 Contact Information:
(888) 219-4166 Toll Free
(972) 424-3211 Office
(972) 424-3209 Fax